UWS Kaung Whatt School
Here is the latest update from UWS Kaung Whatt School.
Across the country, schools have been busy preparing for the new academic year that began this week. Lessons have been planned, timetables have been set, and all that is left to do is confirm the number of children who will be attending. To do this, our UWS teachers have been going from house to house all over Kaung Whatt to encourage parents to enrol their children into school as part of 'registration week'. By approaching families individually, parents are able to voice their concerns, meet our teachers, and understand the value of education before term starts.
This year will mark the opening of four new schools in Myanmar, and the employment of eight new teachers across our fifteen schools. Our Education Officer will oversee the planning of every school day in Kaung Whatt which will consist of seven forty minute lessons in Mathematics, Geography, Myanmar's History, Science, English, Music/Art, and Myanmar's Language.
In the attached photos you will see one of the first mathematics classes of the year, our Education Officer delivering new books to students and three boys playing with one of their brand new puzzle books.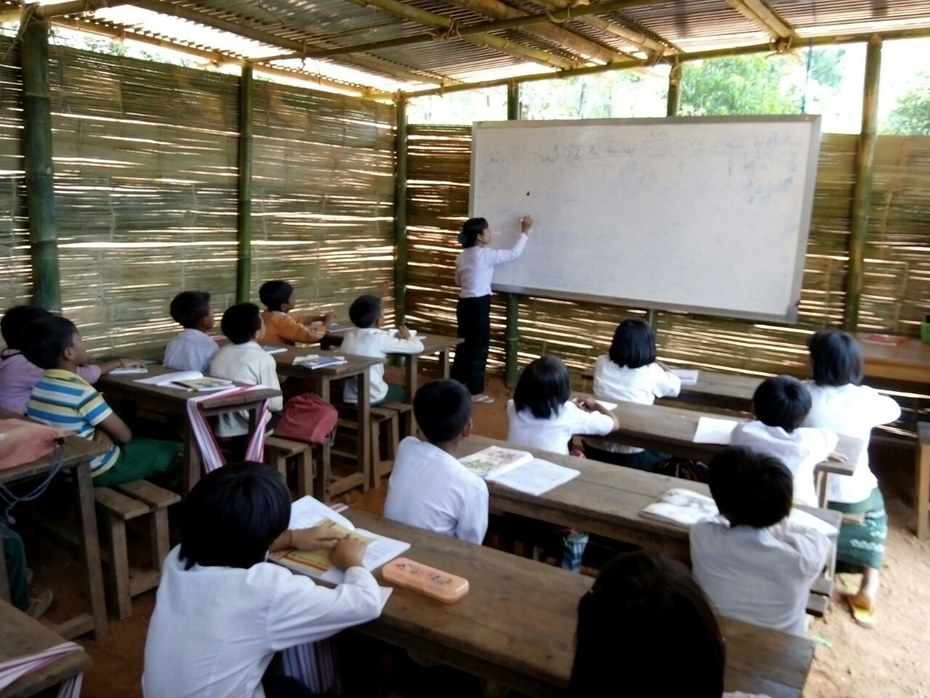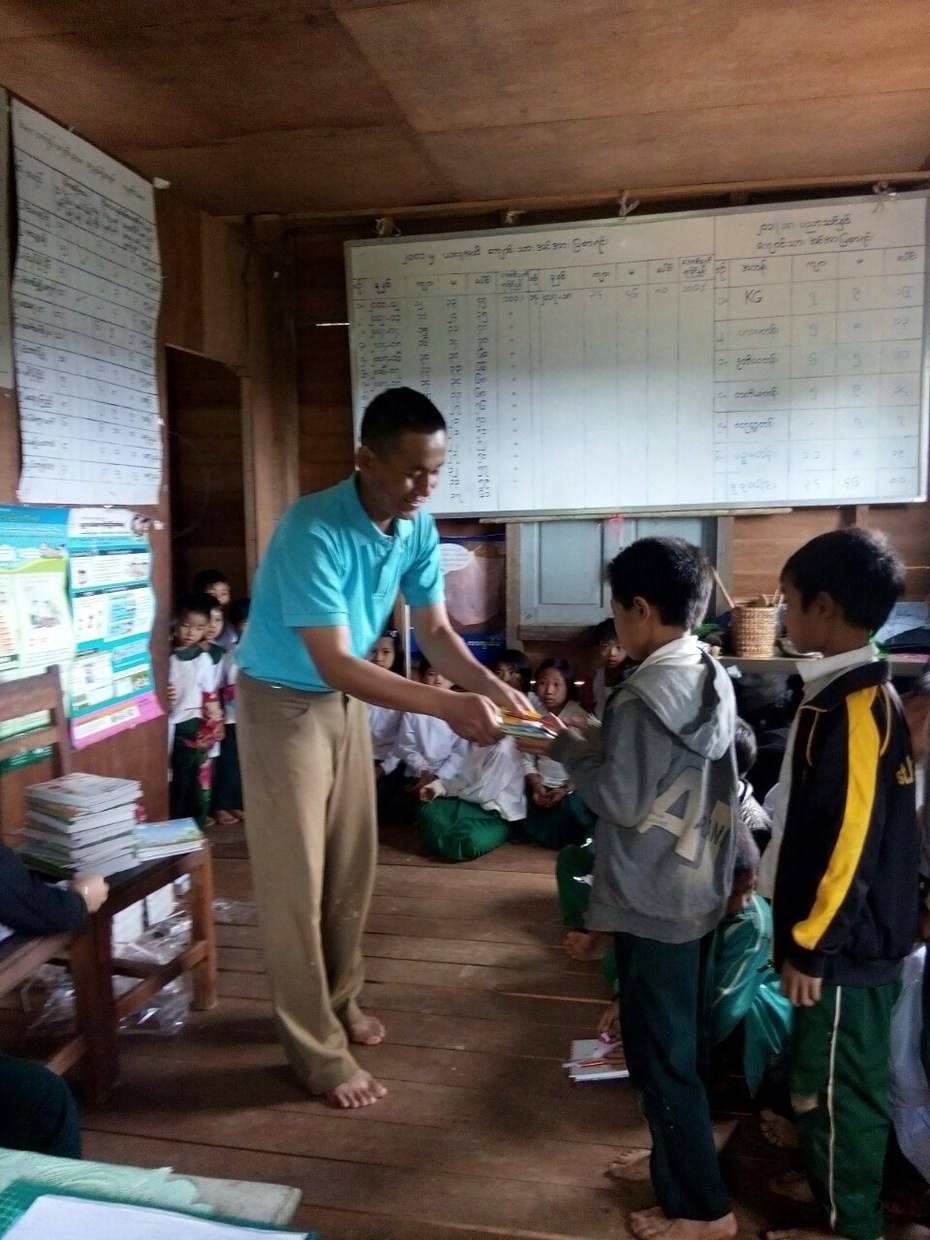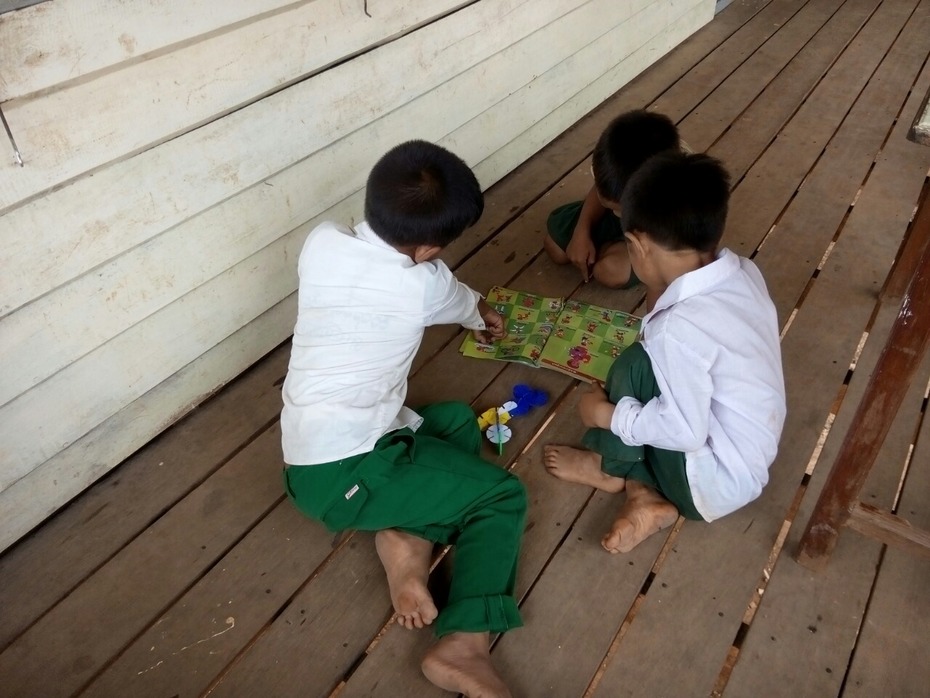 School News